Jan. 5th, 2017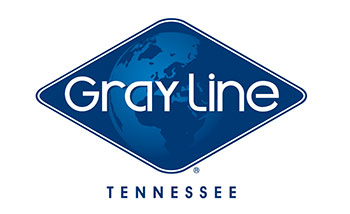 Motorcoach transportation operators to have 50% of school buses equipped with seatbelts in 2017
Gray Line Tennessee has announced plans to install seat belts in school buses that serve many of the public charter schools in Metropolitan Davidson County. The company has set a goal to have more than 50% of its school buses equipped with lap-shoulder belts by the start of the 2017-18 school year and 100% of the fleet equipped with seatbelts by the beginning of the 2018-19 school year. 
 "Our concern for safety is always a top priority and Gray Line Tennessee works hard to develop a culture of safety throughout the entire organization," said Chuck Abbott, president and CEO of Gray Line Tennessee. "When it comes to school bus safety, many factors are involved but three stand out: driver performance, student behavior and safe equipment. We will work with our charter school customers on the development and implementation of the plan to roll out the newly equipped vehicles over the next 18 months."  
The company's management team interacts with school bus drivers daily and mandatory safety and training meetings are conducted on a regular basis. Each school bus is equipped with two camera systems to monitor driver performance and student behavior, and Gray Line Tennessee works in partnership with school administration to proactively identify and address behavior issues on the bus. There are currently 35 federally mandated safety standards that apply to all school buses, though only six states have seatbelt requirements.  
Gray Line Tennessee has also announced the purchase of 11 new full size motorcoaches, making more than half of Gray Line Tennessee's fleet three years old or newer. Gray Line Tennessee operates one of the largest private charter fleets in the Southeast and will add to that impressive inventory with the addition of the 11 new Prevost H3-45 coaches, equipped with seatbelts, wifi, 110 outlets, wood grain flooring and other luxury amenities.  
"Prevost is considered to be the premium manufacturer of full size motorcoaches," said Kristin Levering, general manager, charter of Gray Line Tennessee. "This reputation is an important factor in selecting Prevost to provide equipment that Gray Line Tennessee customers have come to expect as part of an exceptional travel experience."  
For more information on Gray Line Tennessee and sightseeing opportunities, visit www.graylinetn.com.