Nov 26th, 2018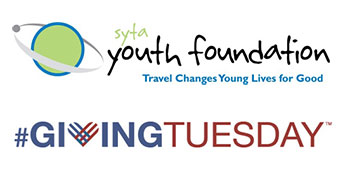 As a long-term partner of the Student Youth Travel Foundation, IMG continues into their third year of their five-year commitment as a Chairman's Circle contributor.
The Foundation's goal of assisting students through travel experiences and scholarship has a close affinity to IMG companies who work on a regular basis with students, parents and colleges throughout the year.
President of IMG, Bronwyn Wilson said: "This is a wonderful partnership with the Foundation. It not only represents a financial commitment and hard dollars to assist with travel and scholarships, but also reflects an overall commitment by individual IMG companies as they also support the same efforts on a more local basis. While today is Give Back Tuesday, this really is a year-round, long term commitment which we are so honored to be part of".
IMG was the first association and allied member to pledge at the Chairman's Circle level.