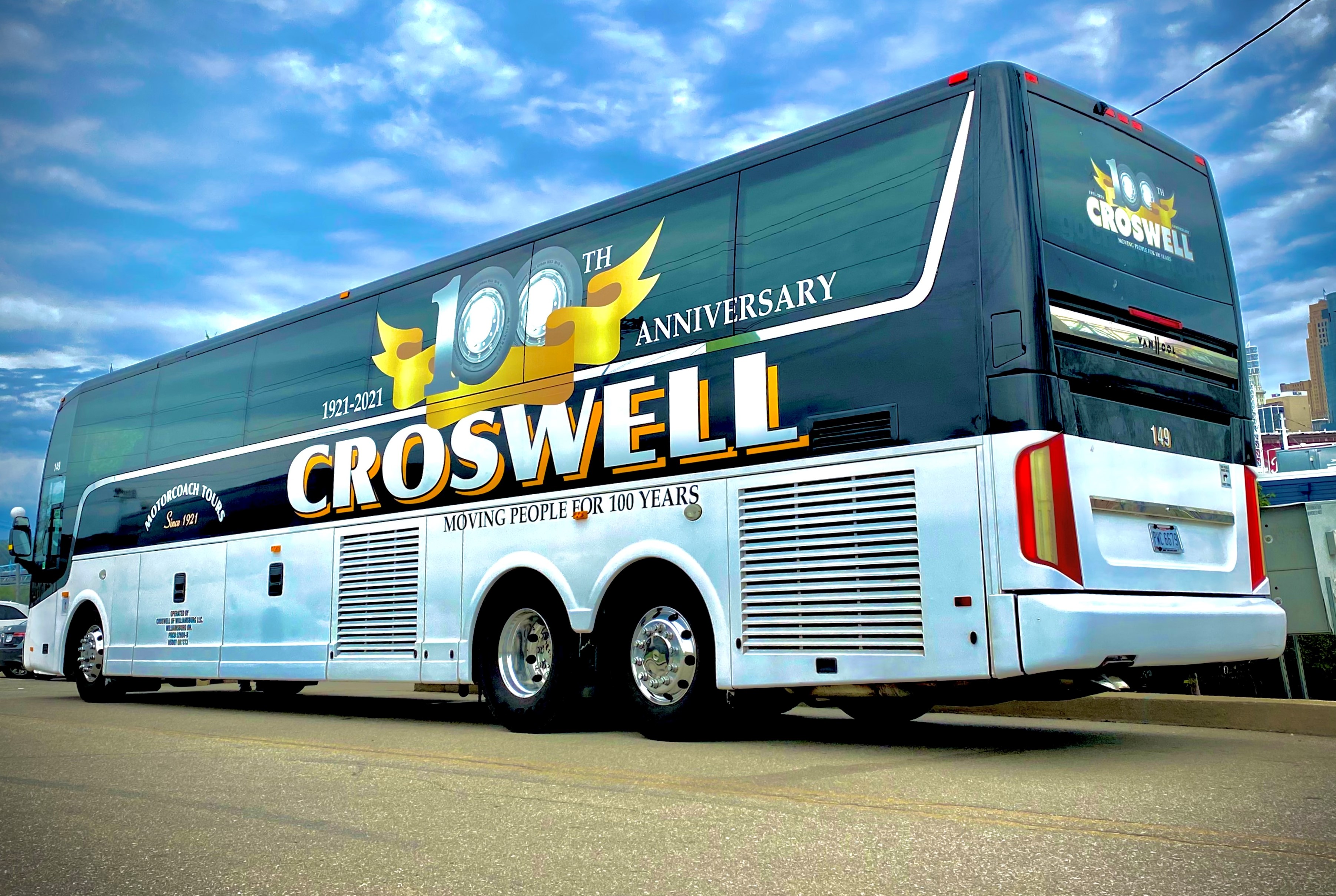 Croswell VIP Motorcoach Services
975 West Main St.
Williamsburg, Ohio  45176
800-782-8747
Website: gocroswell.com
Email: This email address is being protected from spambots. You need JavaScript enabled to view it.
FAX: 513-724-3261
In business since: 1921

Croswell Charter Bus Tours offer charter bus service throughout the US/Canada and scheduled retail tours departing Cincinnati Dayton and Columbus. Student tour operators and schools routinely choose Croswell to safely transport students and youths to common student touring destinations. Since 1921 our charter bus and motorcoach services have transported patrons of all ages to all destinations imaginable. Over the miles relationships have been built. Not only between Croswell and our clients but also amongst our patrons whom have had the opportunity to meet one another and share wonderful travel experiences. Our motorcoach bus tours have literally carried friendships down the road.
More About Croswell VIP Motorcoach Services
Perfecting the Art of Travel Since 1921   We can provide you with one or twenty VIP charter motorcoaches to suit the needs of your company institution or organization. Our drivers will get you to your destination in a safe and timely manner. It is our pledge to safety that has earned us the #1 Outstanding" safety rating by the United States Department of Defense. Additionally Croswell VIP Motorcoach Services is an exclusive member of the IMG (International Motorcoach Group) which restricts membership to motorcoach and tour bus providers that maintain a high level commitment to excellence. Chartering a VIP motorcoach? Or perhaps you wish to take a relaxing bus tour to visit an alluring destination? Are you a teacher looking for a student tour operator Croswell VIP Motorcoach Services can fulfill your every need and exceed your expectations in our method of delivery. With our long history in the marketplace we can assure you that we will be there for you when you are ready to tour or charter again. Please browse our wonderful showcase of retail tours our elite fleet of VIP motorcoaches student tours groups/individual toursand pickup locations. Do Not Compromise Your Safety and Comfort! Croswell has the experience resources and commitment to assure your group safe extremely comfortable and reliable transportation services. Please take a moment to review our products and services.
Croswell VIP Motorcoach Services - Bus Charter Rental Company