SAFE & RELIABLE
CHARTER BUS RENTALS
The very best motorcoach network, for your group travel. Reliable Bus Rental transportation is our priority. We are dedicated to your Safety - surpassing Charter Bus industry safety standards. To rent a bus click the button below and enter your departure location!

SERVING THE UNITED STATES & CANADA!
How IMG can help you with Group Travel Planning
THE IMG DIFFERENCE
A Network You Can Trust
IMG, is dedicated to providing Motorcoach transportation through elevated standards of performance. We are committed to "Setting the Standard."
We Own the Vehicles: Each IMG bus company owns and operates a fleet of motorcoach vehicles.  We are not brokers.  Our commitment is to excellence in customer service and on time performance. Look to IMG for private group transportation, Corporate Travel, team sports transportation, and any other group travel need.
Safety: IMG companies maintain the highest Department of Transportation ratings and share best practices within the network.
24/7 Assurance:  Book with confidence, as IMG companies have on-call mechanics and dispatch contacts. As a network we assist each other – a seamless experience for our customers.
The IMG Network is over 7000 vehicles strong, safely transporting millions of passengers each year.
The IMG Seal of Approval
Look for the IMG Certification Sticker when Chartering a Bus!
To be an IMG member charter bus companies are required to go through a strict certification process. Companies must prove they provide safe, reliable vehicles and quality group transportation services - that are among the best in the motor coach industry.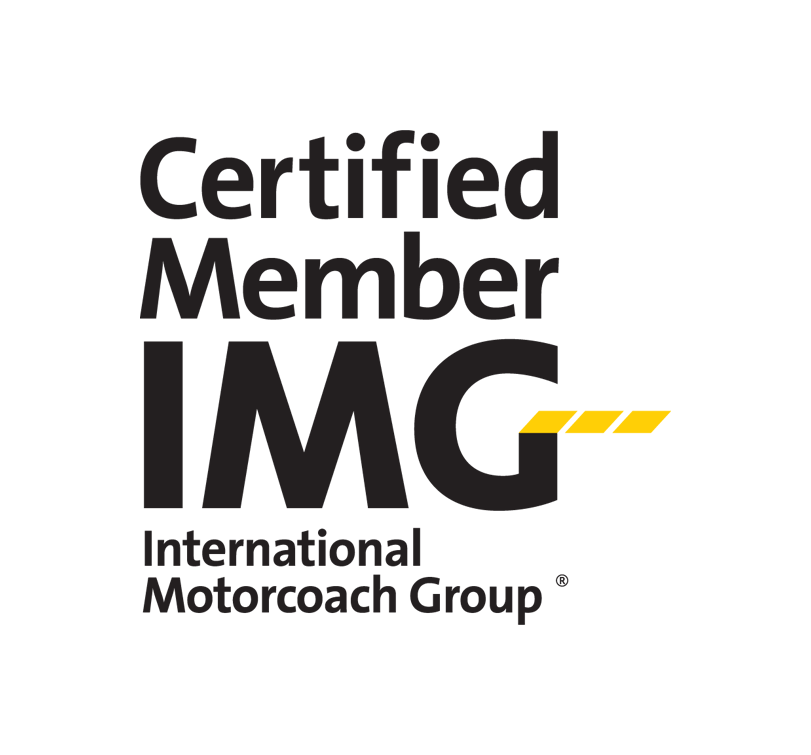 NEW 2023 TRAVEL RESOURCE GUIDE
Open Your Travel Resource Guide Today!