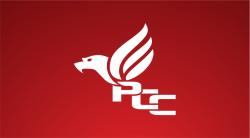 Peoria Charter Coach
2600 N.E. Adams St.
Peoria, Illinois  61603
309-688-9523
Website: www.peoriacharter.com
Email: This email address is being protected from spambots. You need JavaScript enabled to view it.
FAX:
In business since: 1941

Peoria Charter, one of IMG's founding members, is leading the way for motor coach travel in Illinois providing exceptional service for more than 82 years with locations in Peoria, Urbana and now Chicago! We offer full service transportation services for any group of any size going anywhere in the continental U.S.. Safety, customer experience and customer service, Peoria Charter is laser focused on providing the best in all areas.  If you have a group, large or small, Peoria Charter is your best choice with our up-to-date, luxury transportation options. You don't have to take our word for it . . . read the testimonials below.  
Additional Locations
2300 Hamilton Road
Arlington Heights, IL, Illinois  60005
800-448-0572
What Our Customers are Saying
l am writing to thank you for the great service your company has shown my group. Peoria Charter has taken my Physics students to Cape Canaveral for the last 16 years and we have always had exceptional service. All the drivers I have met over the years have been great to work with.  I look forward to next year. Thank you,  Bro. Patrick _______________________________________ Our bus driver in D.C. last week, was top-notch. We were impressed with his professionalism and knowledge, and being the lead driver, he was very direct and clear in his constant communication with the three other buses. He was a true professional in every aspect. He did a great job being very direct, yet respectful when communicating with our 8th grade students. He was very quick to respond to any of our many demands, and was cheerful and helpful when we did put demands upon him.  Thank you for doing business with WorldStrides!  Emily Senn, Sr. Operations Coordinator, OTR/Transfers- Facebook Reviews4.8/5 Stars- Google Reviews4.5/5 Stars- Yelp.com
More About Peoria Charter Coach
For more than 82 years Peoria Charter Coach has been under the leadership of three generations of the Winkler Family.  We specialize in charter service convention shuttles group tour packages and airport shuttles.  Large tour companies demanding the finest service this industry offers are the base of our business.  Our drivers are said to be the best in the Midwest." Each driver is hand selected trained by our Safety Director and arrives for pickup on time prepared and professional in appearance.  Our top priority is to exceed the customers expectation.
Peoria Charter Coach - Bus Charter Rental Company