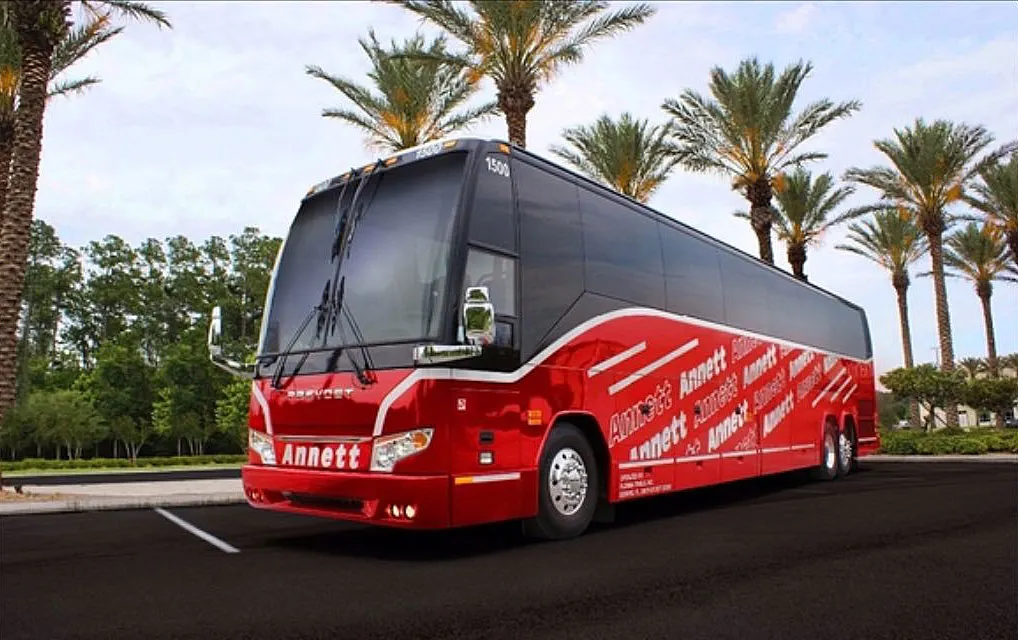 Annett Bus Lines
130 Madrid Drive
Sebring, Florida  33876
800-282-3655
Website: www.annettbuslines.com
Email: This email address is being protected from spambots. You need JavaScript enabled to view it.
FAX: 863-655-6207
In business since: 1976

Your FLORIDA Motorcoach Transportation of Choice! With five full-service garages throughout the state of Florida, Annett is prepared to meet your needs and exceed your expectations.  Safety is our priority and for that reason, we our proud of our highest safety rating by both the Department of Transportation and Department of Defense. Ride Annett, where safety comes first!
More About Annett Bus Lines
With nearly 45 years experience, Annett Bus Lines is known for it's Quality, Safety and Reliability.  We have over 50 motorcoaches positioned throughout Florida.  Our five full-service garages are located in Sebring, Jacksonville, Madison Ocala and Panama City.  We continually maintain the highest safety rating by both the DOD and DOT.   It's our core values of Safety First, Serving Others, Exceeding Expectations and Enjoying the Journey that make Annett Simply the Best!
Annett Bus Lines - Bus Charter Rental Company