IMG Bus Companies offer a wide variety of motor coaches to Rent
Charter Bus Rental – Deluxe Motorcoach: One of the most popular ways to transport groups whether on a transfer from the airport or on a multi-day bus tour. Has seat capacity ranging from 35-57 people. Standard features typically include: restroom; air-conditioning; DVD/TV monitors
Mini-Bus Shuttle Vehicles: For smaller groups mainly and used primarily for shorter distances, as cost effective transportation. A mini-bus has seat capacity ranging from 15-29 people.
Double-Decker Bus Rentals: A speciality motorcoach that are mainly found in larger metropolitan areas. Has seating for up to 84 passengers.
Traditional School Bus Rental: Are sometimes available to the public as basic transportation for customers seeing a low cost option to transport groups locally. Seating capacity of 44-48 people.
Executive Coach Bus: A customized charter bus for business, social or speciality groups who are looking for something more intimate and deluxe motor coach transportation. Typical seat capacity is up to 25 people depending of appointments such as kitchen galley and meeting area.
Trolley Bus Rentals: A speciality vehicle for local transport and a favourite for weddings and parades. Capacity can range from 24-50 people.
Vans: For small groups wanting to go short distances, with seating capacity ranging from 8 to 15 people.
Limousines: Luxury vehicles for special events or important clients. Typically seats 4-10 people depending on vehicle.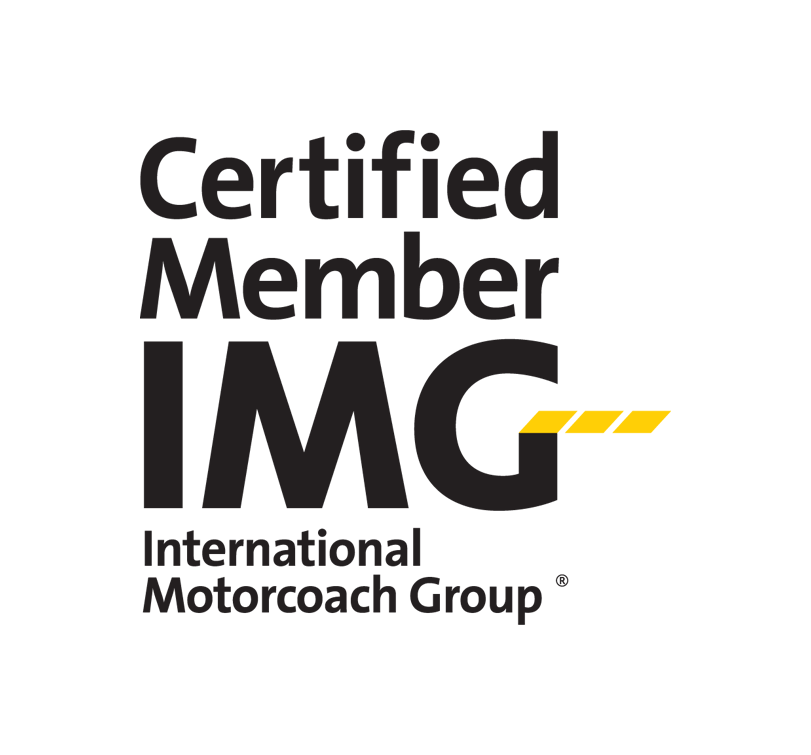 IMG Members are held to a higher standard in customer service, safety and maintenance to help insure you have a quality motorcoach experience.
All IMG companies must have:
Maintenance facilities with a 24 hour a day, 7 days a week, on call mechanic and dispatch contact - offering complete customer assurance and network support.





A fleet of vehicles that complies with all state/provincial and federal regulations and licenses.





Maintain the highest Department of Transportation rating of "satisfactory" and comply with all government mandated safety regulations and thresholds.





Have $5 million or more in liability insurance.


Learn more about IMG Bus Rental Companies when you are preparing to rent a bus. 
The IMG Network is over 7000 bus rental vehicles strong, safely transporting millions of passengers each year.