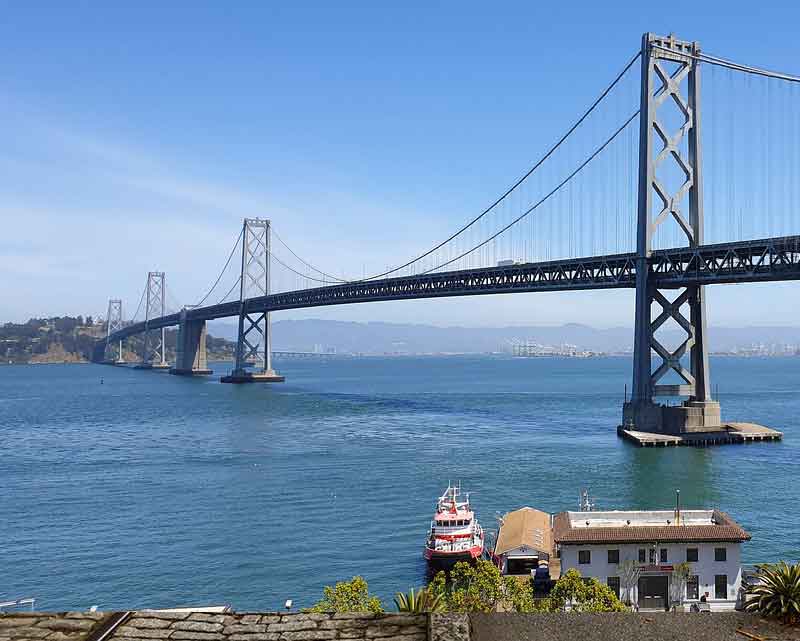 Get a Quote for Your Charter Bus Trip in Oakland, CA Today!
If you are planning a trip to Oakland, California with your group, then you must consider chartering a bus. Oakland is a multicultural city that boasts a rich history, vibrant arts and culture scene, and many exciting activities that are perfect for groups. By chartering a bus, you can ensure that your group travels in comfort and convenience, and you can save a significant amount of money by not having to ply your group members with individual transportation fees. Learn about the best places to visit in Oakland and how you can get a quote for your charter bus trip today.
Fill out the quote form today and find out how we can be your Oakland group transportation solution, or call 888-447-3466.
IMG Motorcoach Companies Serving Oakland, CA
630 Stockton Ave.
San Jose, California  95126
408-279-4801
Website: www.royal-coach.com
Email: This email address is being protected from spambots. You need JavaScript enabled to view it.
This email address is being protected from spambots. You need JavaScript enabled to view it.
300 Toland Street
San Francisco, California  94124
855-858-0057
Website: www.storercoachways.com
Email: This email address is being protected from spambots. You need JavaScript enabled to view it.
This email address is being protected from spambots. You need JavaScript enabled to view it.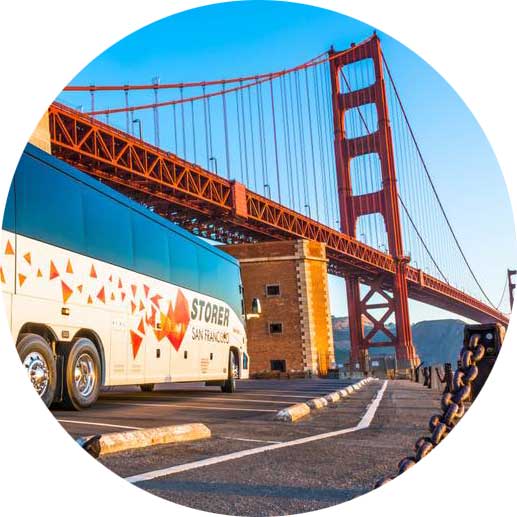 Reliable Transportation for Oakland School Trips and Corporate Outings
Oakland has many popular places to visit, such as the Oakland Symphony, Oakland Aviation Museum, and the Oakland Zoo. The Oakland Symphony is a world-famous orchestra that has been entertaining audiences for over a century. If your group includes music lovers, then you should not miss the opportunity to hear them play live. The Oakland Aviation Museum houses a fascinating collection of aircraft, aviation artifacts, and exhibits that shed light on the history of aviation in California and beyond. The Oakland Zoo is one of the best zoos in California, with over 660 native and exotic animals and dozens of exhibits that are sure to delight your group members.
Another must-visit place in Oakland is the Chabot Space and Science Center. This center is home to a wide range of interactive exhibits, planetarium shows, and space artifacts that are both fun and educational. Your group will have a blast learning about space exploration and the mysteries of the universe. Lake Merritt is another beautiful spot in Oakland that your group must explore. This lake is surrounded by parks, gardens, and wildlife and offers many outdoor activities such as boating, hiking, and picnicking.
If you are interested in getting a quote for your charter bus trip today, then you should contact an IMG bus rental company in Oakland. The company will ask you about your group size, destination, and schedule, and they will offer you a competitive price for your trip. The best part about chartering a bus is that you will have access to modern amenities such as air conditioning, reclining seats, restrooms, and onboard entertainment systems. You will also have a professional driver who will take care of the driving and navigation tasks so that you can relax and enjoy your trip.

Book your Oakland, California Group Charter Bus Today

Oakland, California is a great destination for group travel, and chartering a bus is the best way to explore this beautiful city in comfort and style. By getting a quote for your charter bus trip today, you can save money, time, and hassle. Make sure to include the above mentioned places in your itinerary, and you will have a memorable trip that you will cherish for years to come. Safe travels!