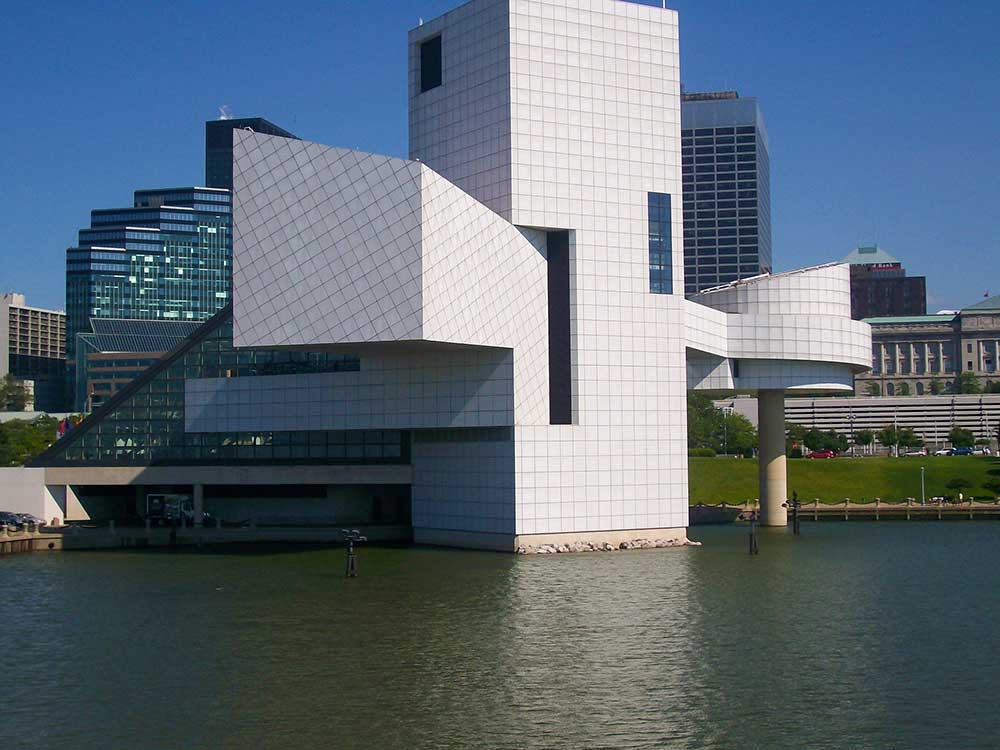 Charter a Bus Rental in Cleveland, OH for the Rock and Roll Hall of Fame and Sporting Events!
If you're looking for a fun-filled getaway for your group, consider chartering a bus rental to Cleveland, OH. This city has an array of attractions to offer, from the world-renowned Rock and Roll Hall of Fame to the exciting Sporting Events of Cincinnati Reds Baseball and Cincinnati Bengals Football. Whether you're planning a student group trip or a corporate event, Cleveland is guaranteed to keep you entertained.
Fill out the quote form today and find out how we can be your Cleveland group transportation solution, or call 888-447-3466.
IMG Motorcoach Companies Serving Cleveland, Ohio
975 West Main St.
Williamsburg, Ohio  45176
800-782-8747
Website: gocroswell.com
Email: This email address is being protected from spambots. You need JavaScript enabled to view it.
700 Harrison Drive
Columbus, Ohio  43204
888-636-5466
Website: www.cardinaltrans.com
Email: This email address is being protected from spambots. You need JavaScript enabled to view it.
Cleveland Charter Bus Services
First and foremost, a visit to the Rock and Roll Hall of Fame is a must when you're in Cleveland. Here, your charter bus tour group can learn about the most iconic musicians in history and the evolution of rock music. From John Lennon's imagine, Michael Jackson's red jacket, and many other treasured music relics, there is something for every music lover. Your tour guide will take you on a journey through time, exploring the eras that the music from the Rock and Roll Hall of Fame sprang from.
For those who are into sports, chartering a bus rental to see a Cincinnati Reds Baseball or Cincinnati Bengals Football game can be an exciting adventure. Feel the rush of adrenaline as you cheer on your favorite team while enjoying the many traditional stadium treats. From hot dogs, nachos, popcorn, and soda to cold beers, you'll enjoy the perfect game day experience. The energy and excitement in the stadium will give you an unforgettable experience, so make sure you bring plenty of team spirit with you, and enjoy!
Cleveland has a lot more to offer beyond Rock and Roll Hall of Fame and Sporting Events. The Cleveland Museum of Art is a top-rated attraction and a must-visit, with thousands of exhibits from around the world, and a collection of fantastic artwork from various artists. The Cleveland Metroparks Zoo is an impressive zoo with over 600 different species of animals to explore, making it perfect for students and young learners.
Your Cleveland charter bus rental also has some stops along the way, like the Steamship Mather Museum and the Cleveland Botanical Garden. The Steamship Mather Museum is America's last remaining Great Lakes steamship, which transited raw materials up and down the Great Lakes waterways. Enjoy exploring the vessel and learning about its history. The Cleveland Botanical Garden is a peaceful, relaxing place to visit, especially for nature enthusiasts who need a break from the hustle and bustle of the city.

Book your Cleveland, Ohio Group Transportation Today

Cleveland, OH, is an amazing destination that everyone should visit, and chartered bus rental service is the perfect way to do it. It has fantastic attractions, sports, and hidden gems that will keep you entertained throughout your visit. With so much to explore, Cleveland is guaranteed to make an unforgettable trip for any group, and the comfort of a chartered bus rental will make your travels headache-free. So start planning your trip to Cleveland today and let the fun begin!

Book your Cleveland charter bus today.