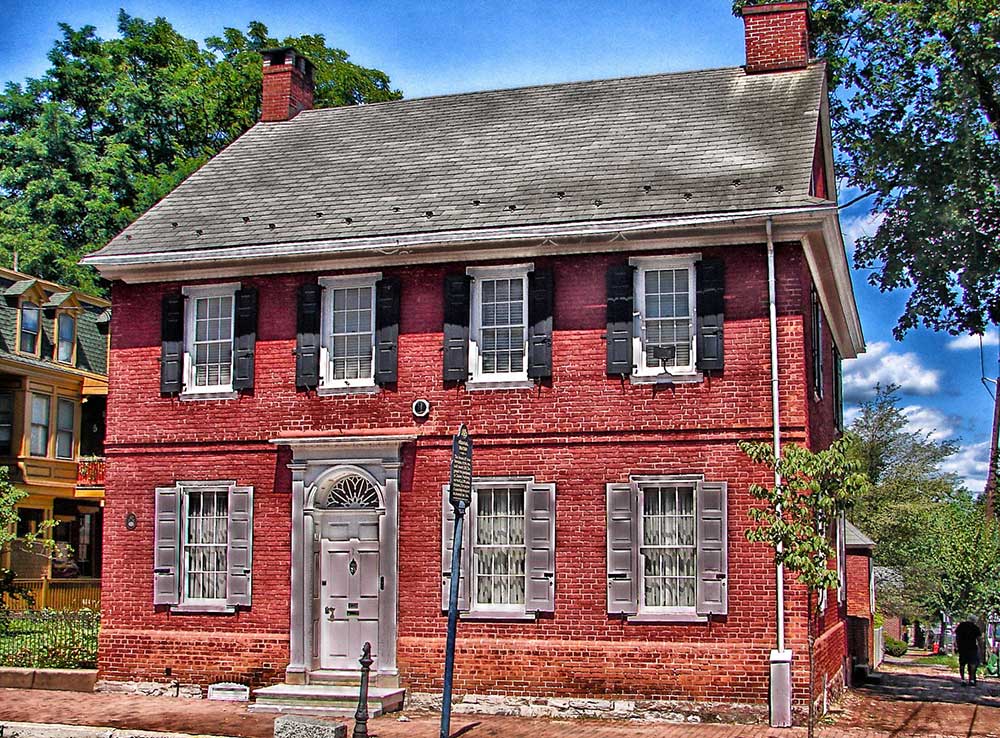 Charter a Bus in Lancaster, Pennsylvania
Lancaster, one of the oldest towns in America, has a rich and important history dating back to the American Revolution. Lancaster had a pivotal role in that conflict and, for one day in 1777, was actually the capital of the United States when the Continental Congress fled Philadelphia after it had been taken by British forces. Appreciating Lancaster's storied past is easy with a Lancaster charter bus to take you wherever your group might want to go. Whether it is touring the Fulton Opera House or attending an event at Lancaster's County Convention Center, rent a motorcoach that will be certain to make your visit comfortable and safe. Look no further than Lancaster charter bus and motorcoach services for all your transportation needs in this historically significant area.

Fill out the quote form today and find out how we can be your Lancaster group transportation solution, or call 888-447-3466.
IMG Motorcoach Companies in Lancaster, Pennsylvania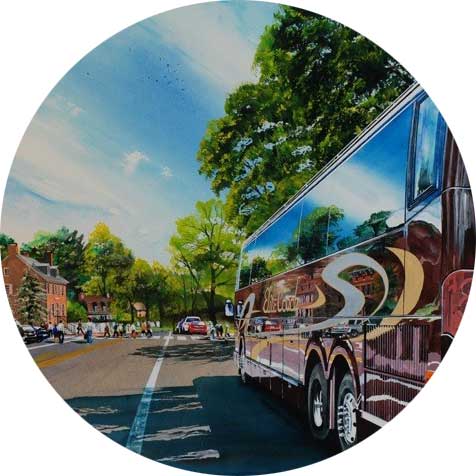 Lancaster Field Trips and School Events benefit from motor coach transportation
Lancaster charter bus tours for school field trips and events can be a lot of fun for students, and two great places to visit on these adventures are the Louise Arnold Tanger Arboretum and the North Museum of Natural History and Science. At the former location, students will have the opportunity to explore lush green spaces populated with plant species from around the world in addition to enjoying a self-guided tour of the sculpture garden. Meanwhile, at the latter destination, pupils can learn about interesting scientific topics such as astronomy, paleontology, mathematics and geology. Of course, both spots are incredibly interactive so that students can keep engaged throughout their visit. All in all, Lancaster charter bus transportation for school field trips offers an enriching experience for everyone involved.
Lancaster Sports Fans and Corporations both benefit from Chartering a Bus
IMG Lancaster Charter Bus Companies are ready to provide transport for any type of event, from family reunions to corporate outings and school trips. We'll help you plan your trip and provide the perfect coach or bus. Rest assured that our members strive to maintain their vehicles in top shape, ensuring a safe and comfortable journey for everybody involved. Whatever your group size, whatever your itinerary, Lancaster Charter Bus Companies will have the perfect charter bus or luxury coach to fit your needs. We offer charter bus services throughout Pennsylvania, including Philadelphia, Pittsburgh and Scranton. 

Plan your Lancaster Charter Bus Transportation Today

A charter bus is the perfect way for your group to explore Lancaster, Pennsylvania. Our personalized customer service team will make your experience stress-free by taking care of all of the details for you. We provide charter buses that are well maintained and comfortable so that your loved ones can enjoy the ride to their destination.

Contact us TODAY and let us help you plan your Lancaster, Pennsylvania itinerary for a safe and enjoyable journey!