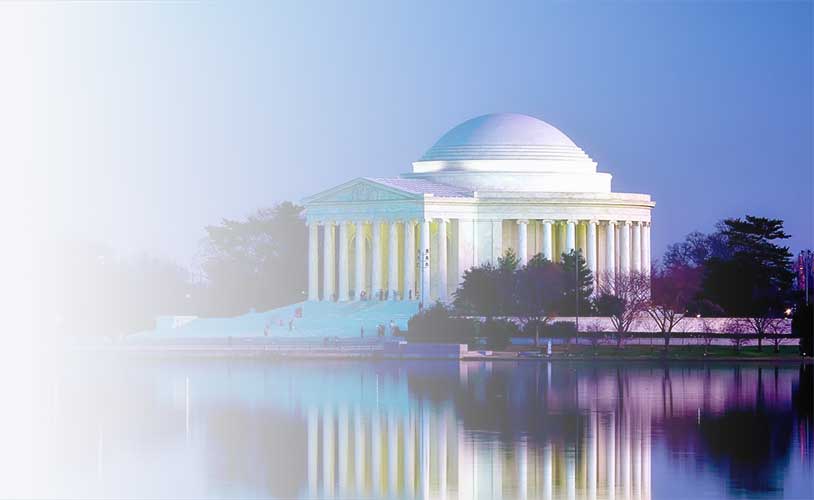 Charter Bus Rental Companies in Washington D.C.
Traveling to the nation's capital, Washington, D.C.? An IMG Coach charter bus company can provide your group with safe and reliable transportation to any group event - from political events and weddings to school trips at the Smithsonian.
IMG Charter Bus Companies offer modern buses with the latest amenities.
Fill out the Quote Form today to book your charter bus in Washington D.C., or call 888-447-3466
IMG Charter Bus Companies Serving Washington D.C.
Bus Options for Groups of All Sizes
Bus Rentals For Group and Private Events in Washington, D.C.
Planning group travel becomes complicated no matter the size of your group and is more difficult today. IMG companies can help plan your private group transportation. Whether you are a professional tour operator / travel planner or an individual planning a private event we can pick you up at your location and transport you directly to your destination without exposing your group to any unnecessary public stops. Our luxury motor coaches can easily limit stops because they are equipped with restrooms and many other convenient features that make your trip comfortable and stress free.
Would you like to plan a group outing to a favorite venue, a corporate meeting, even multi day trip beyond Washington DC, but don't want to expose your group to public transportation? Contact us today and we can show you how safe and easy private group charter bus transportation can be.
Group Transportation to Sporting Events
Don't forget to take your Washington charter bus group to a The Washington Wizards basketball game, the Washington Capitals hockey game, the Washington Nationals baseball game at RFK Stadium, or a Washington Redskins football game at nearby FedEx Field. We will get you to the game in style and comfort with plenty of storage room for all your game day tailgating gear. Best of all, we do the driving for you!
Travel in comfort and style to your kid's next youth sporting event. A charter bus allows the team to travel together supporting team building and allows parents and kids to arrive to the game relaxed and well rested ready to compete. Contact us today to learn about cost effective group transportation solutions - schedule your entire season. Many IMG companies can help with you with hotel registration and travel planning as well.
Think IMG for your next Washington D.C. sporting event - Safe and Reliable Group Transportation.

Safe and Reliable Transportation for School Outings
Your school group is going to have a once in a lifetime experience touring the nation's capital, don't risk it by booking unreliable transportation! With an IMG member company your school group can be transported to all the iconic monuments in Washington D.C. in a charter bus offering the latest amenities. Tour the Smithsonian Museums, the National Mall, the U.S. Capitol building, Lincoln Memorial, and the White House. Our experienced staff will safely transport you to each destination.
Let an IMG member company make your trip planning as simple as possible. With experienced travel planners they will help you plan your trip and make it a fun experience for all your students.
Corporate Events in Washington D.C
If you are planning a corporate event or need to transport your staff to a convention in Washington D.C. let an IMG motorcoach company take care of your group in style. We can plan a private shuttle services for your event seamlessly transport you between hotels, convention centers, and events without the hassle of getting around an unfamiliar city.
Our climate controlled charter buses with the latest amenities will transport your staff on time between events. Contact an IMG member company today to schedule your corporate transportation!
Shuttles for Wedding Events in Washington D.C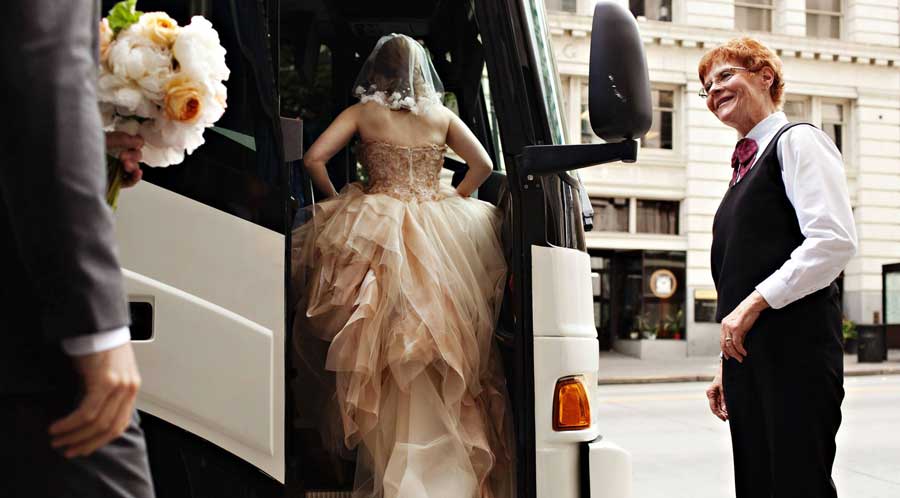 If there's one thing you definitely don't need to worry about on your wedding day, it's transportation. Will everyone be able to find the venue? What if your in-laws are late and the ceremony can't begin? When you're trying to plan a wedding, you have enough on your plate. Let us check one item off your list by putting together all of your wedding transportation!
An IMG member company can provide a Washington DC wedding shuttle bus to be your private transportation service throughout the evening. Guests can board your wedding shuttle when they're ready to leave the hotel, enjoy a comfortable ride to your ceremony and reception venues, and take advantage of a guaranteed safe ride back to their room when the festivities wrap up. A professional driver will ensure that your day runs smoothly while you focus on celebrating with your beloved.
Contact an IMG member company to book your wedding shuttle and cross another item off the list!
Whether you are planning family reunion, corporate event, or school trip, IMG's Washington Charter Bus Companies will help you plan your trip. We can also help with hotels and tour scheduling. IMG takes pride in offering a top quality fleet of charter buses, mid-size motorcoaches, luxury coaches, executive coaches, mini buses, school buses, trolleys and party buses. Member companies are dedicated to maintaining our vehicles to the highest standards to ensure a safe, reliable bus trip for your group. We offer charter bus services throughout the District of Columbia, including Annapolis, Baltimore, Silver Spring, Alexandria.
Simply contact us TODAY with your Washington, District of Columbia itinerary and our personalized customer service team will take care of the rest. Corporate travel, church groups, weddings, anniversaries, team sports travel, tour groups, conventions and meeting groups – we can safely transport them all in well maintained charter bus vehicles, with personalized customer service second to none, to your next Washington, D.C. destination.