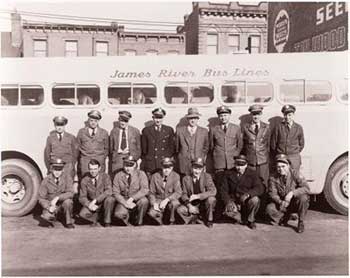 In the early days, bus transportation was primarily to transport individuals into town for work or shopping. There were also longer distance bus routes that took passengers across the country. As the automobile became more popular, the reliance on public transportation faded and scheduled bus service was dramatically reduced. For James River, it was no different and the company began chartering its vehicles for more leisure activity, family reunions, sporting events, church trips and beach vacations. The company also provided chartered transportation to most branches of the armed forces.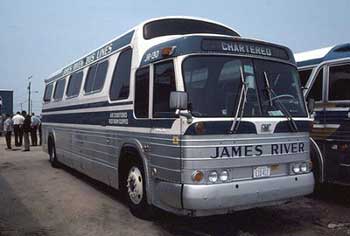 Nine decades and with multiple generations having worked in the business, James River Transportation has thrived as a family business. The secret of James River's success is simple: thousands of loyal customers; and employees who are dedicated to exceptional performance. "It is important to create a structure for the James River Team to provide exceptional experiences for our clients. Our Servant Leadership style of management provides the resources, training and support for our TEAM", Stephen Story, President.
Today, the fleet is over 100 vehicles – large and small motorcoaches, vans and sedans in multiple Virginia locations including Norfolk and Richmond Airports. The company has grown into one of the largest ground transportation services in North America.
James River Transportation is owned by the Story family. Chairman, L. Woodrow Story first started working at James River as General Manager in the 1950s and purchased it in 1976. His daughter, Diane Story Hall is Vice President and son, Stephen Story is President. Dr. L. Woodrow Story, Jr. is Secretary.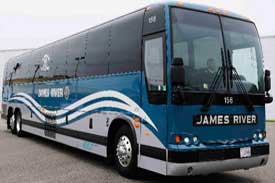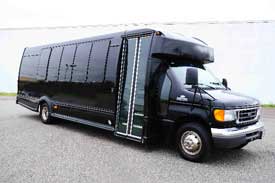 James River Transportation is a full-service transportation provider and event planning organization with facilities located in Richmond and Norfolk. The company also has on-site operations at Richmond International Airport and Norfolk International Airport. Services include motorcoach and minicoach transportation, airport transfers, transportation management, contract services, and convention shuttles.
James River Transportation is a proud to be a Certified Member of the International Motorcoach Group (IMG).