May 13, 2020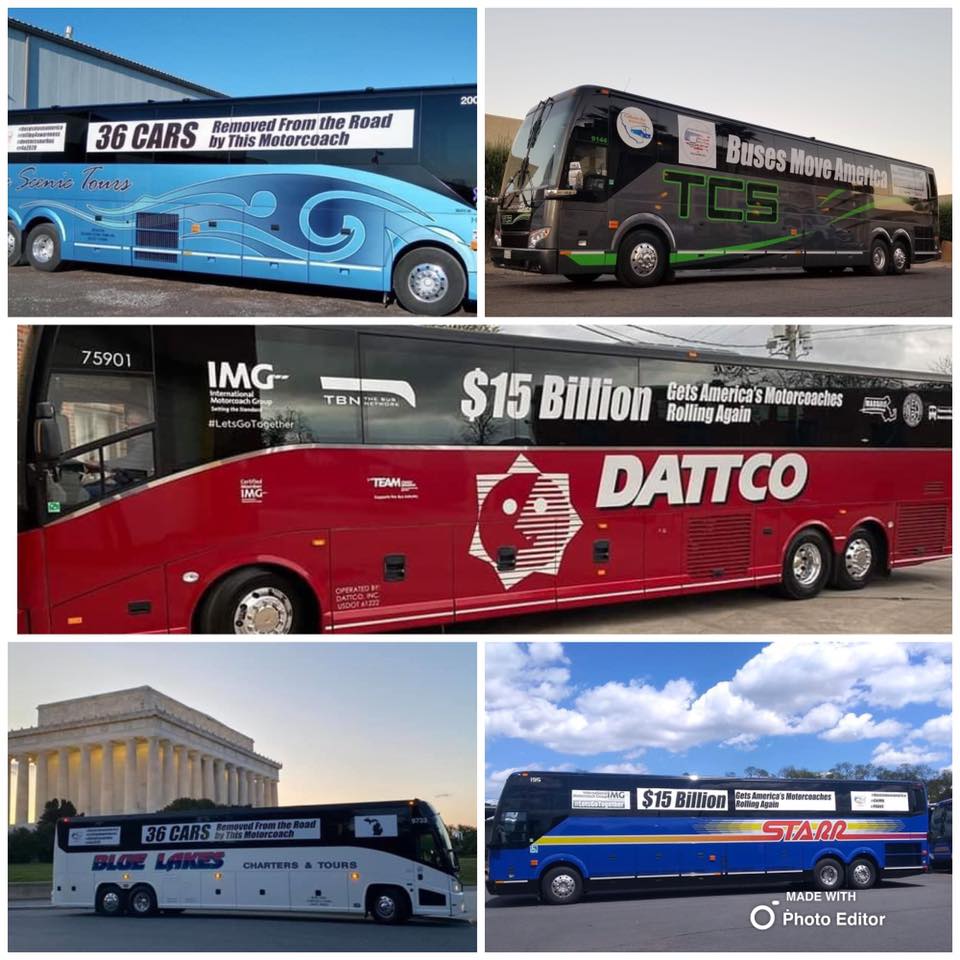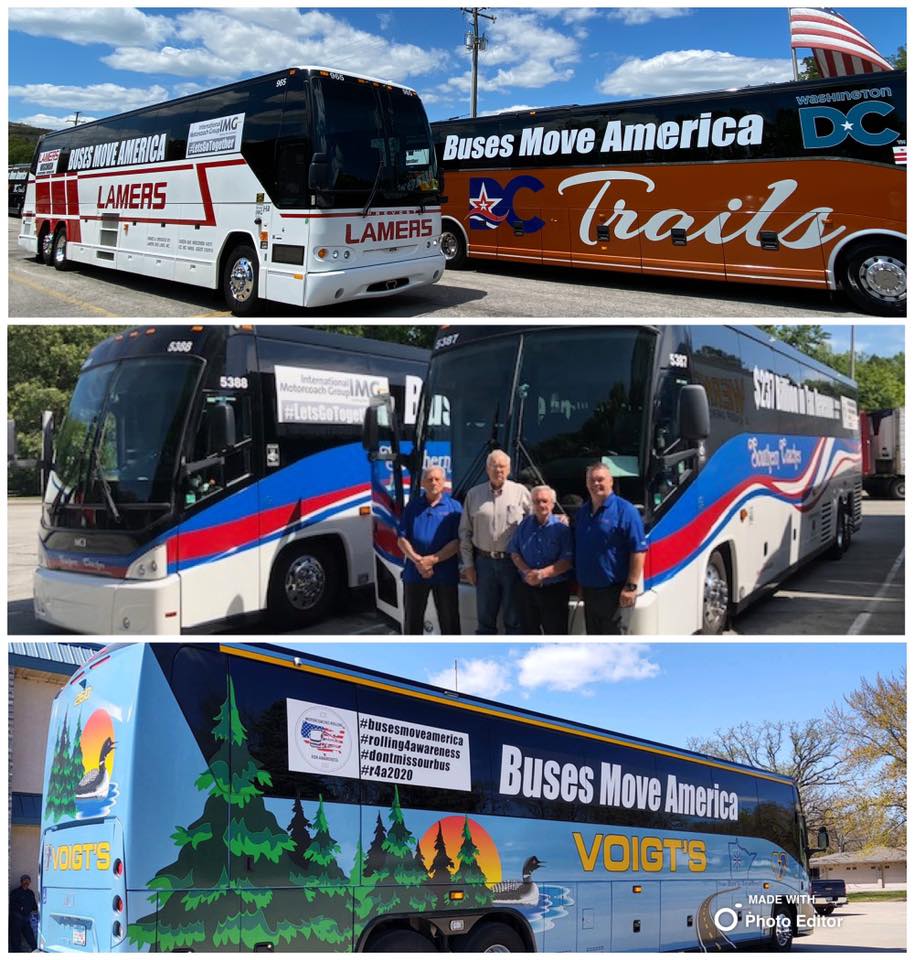 IMG members from across North America converged on the Washington DC with their colleagues from the motorcoach industry to send an important message to Congress - motorcoaches are vital to America's transportation and assistance to survive is required.
Over 30 IMG companies joined more than 400 companies for the "Motorcoaches Rolling for Awareness Rally". The rally was a display of solidarity by small businesses owners, with powerful messages.
Motorcoaches support FEMA for disaster relief
Motorcoaches keeps the military moving
Over 600 million trips are taken annually virtually the same as airlines who the government has provided financial support to
36,000 vehicles are sitting idle – all requiring insurance and often capital payments
A $102 Billion dollar industry at a standstill, with an overall $237 Billion Economic impact
Bronwyn Wilson, IMG President said, "Congress need to understand more broadly the vital role we play in communities from the social activities of transporting teams, families, tours and employees to the critical services of disaster relief, moving the military and community support. Without additional funds, the industry, which is capital intensive, will not survive."
The industry is asking congress for $15 billion in grants and loans, as well as modifications to the Paycheck Protection Program (PPP) and Economic Industry Disaster Loan (EIDL) to help the motorcoach companies, many third and fourth generation, maintain operational readiness. Ms. Wilson said: "These are small businesses, invested in their communities by providing services and employment, we hope that our message to Congress will be heard and support delivered in additional monetary aid.