Mar. 16, 2022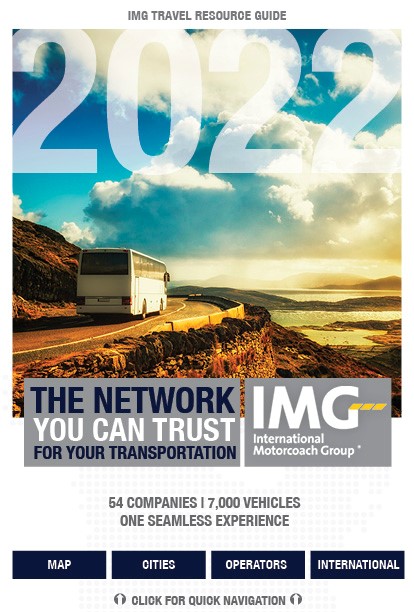 The International Motorcoach Group (IMG), a network of 54 motorcoach operators throughout North America releases their updated digital 2022 Travel Resource Guide.
"This has been a go to publication for those looking for motorcoach transportation for many years. From individual planners to those contracting tour series or meetings and conventions IMG's Travel Resource Guide is easy to use and provides pertinent information to make purchasing decisions.  As a digital publication, the Guide can be saved to a desktop and easily accessed" said IMG President, Bronwyn Wilson.
"We know that as business returns, the IMG network is a reliable source for transportation, important after two years of very little work for our industry. IMG members remain at the forefront with respect to enhanced training, safety, maintenance, and customer service excellence", Wilson said.
The guide provides key contact details for each IMG company plus details about type of vehicles and services offered. A gateway city guide also allows for quick reference when searching for an IMG provider.