Sports Fans, Are You Ready For Some Football?
When it comes to supporting your team, it is best done as a group. What makes it even better is if nobody in your group has to drive!
Why Should Sports Fans Choose IMG?
Sports fans are some of the most dedicated and passionate fans out there. They live and breathe their team, and they will go to great lengths to support them. When it comes to getting to the big game, however, fans often find themselves at a loss. Public transport is unreliable and crowded, and driving can be a nightmare. The solution? Sports fan charter bus transportation! Whether you're looking to rent a mini bus or charter a 56 passenger motorcoach, there are plenty of options available to get you to the game on time and in style. So what are you waiting for? Get your group together and start planning your trip today!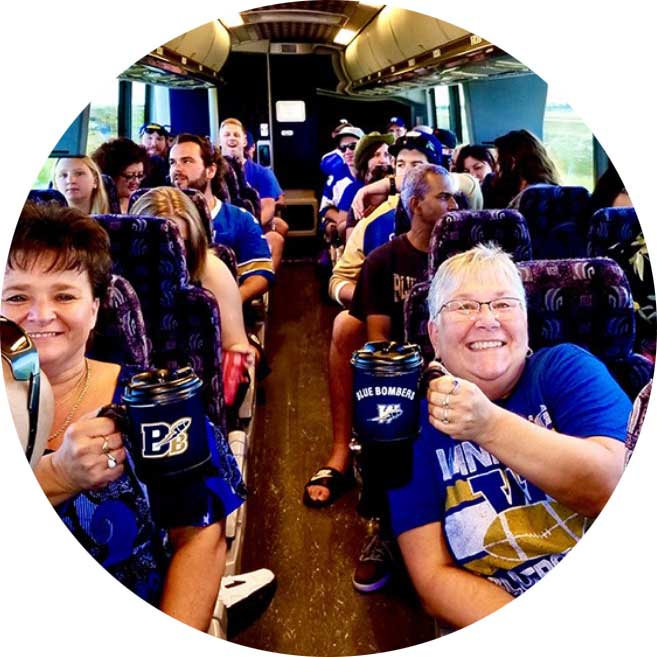 Arrive Safely to the Game
Sports fans know that part of the fun of going to a game is the experience of being in the stadium with other fans. But getting to the stadium can sometimes be half the battle. That's why it's important to plan ahead and book your Sports Fan Transportation today to ensure you have a ride to the game.

We Drive for You!
With a charter bus your group has a designated driver so you can enjoy the tailgate party without worrying about how you're going to get home. The driver will also get your there in plenty of time to get to your seat. There's nothing worse than missing part of the game because you were stuck in traffic.
 
Modern Amenities
Another important consideration is Bathroom Access. Stadiums can be crowded and there may not be enough bathrooms for everyone. We have charter buses available with bathrooms and other modern amenities to make before and after the game comfortable for everyone.

Plenty of Storage for Your Gear
Finally, don't forget about Tailgate Gear Storage. If you're bringing coolers, grills, or other gear with you, be sure to have a plan for you are going to get it to the game. We have the perfect solution! A charter bus has plenty of storage for all of your gear. By following these simple tips, you can make sure your next trip to the stadium is a success.
Our Expert Staff Are Ready to Help!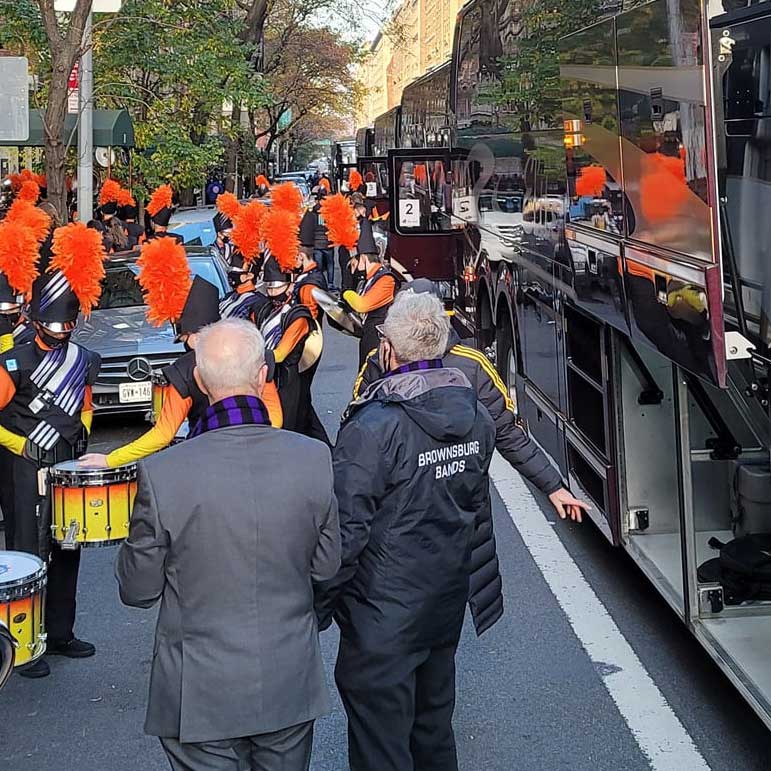 Whether you're a die-hard fan or just looking to catch the action, getting to the big game can be half the battle. Sports fan transportation options have come a long way in recent years, making it easier than ever to get to and from the stadium. Team bus rentals are a popular option for fans looking to travel together in comfort and style.  We have a variety of vehicles in various sizes available for you to choose from.  No matter how you choose to get there, getting to the game should be easy and stress-free.
Contact us with your itinerary and special accommodations and get a quote today!