The Ultimate Guide to Multi-Generational Extended Family Travel with Charter Bus Services
Travel is always an exciting time, but it can be even more enriching and enjoyable when taking trips with the whole family, including grandparents, aunts, uncles, and cousins.
But organizing a trip with extended family is not without its challenges. Keeping up with everyone's schedules, needs, and preferences can be overwhelming, not to mention the logistics of transportation. That's why charter bus services are the best choice for your next multi-generational family vacation.
Benefits of Charter Bus Services for Multi-Generational Family Travel
One of the main advantages of taking a charter bus instead of driving cars is that you save money and time, not to mention the convenience of being all together in one vehicle. It's also much safer, as all drivers are experienced professionals that have gone through rigorous safety training. Charter buses also have comfortable seats, enough room for all of your luggage, and most importantly, a bathroom on board.
Best practices for Multi-Generational Family Travel
When planning a trip with extended family, it's important to communicate effectively and plan ahead. Discuss everyone's expectations and preferences for accommodations, activities, and dining options. Make sure you consider everyone's mobility and health needs, including disabilities and medication requirements. When selecting activities, find a balance between fun and relaxation, and include things that everyone can enjoy, such as family game nights or outdoor activities like hiking or swimming.
Top destinations for Multi-Generational Family Travel
There are many great destinations for extended family vacations, but some of the most popular ones include National Parks such as Yosemite, Yellowstone, and Grand Canyon, beach vacations like Myrtle Beach, Charleston, and San Diego, and theme park trips such as Disney World, Universal Studios, and SeaWorld. Choose a destination that has something for everyone and that accommodates your group size, interests, and budget.
Tips for Chartering the Right Bus for your Family
When booking bus services for your multi-generational family vacation, make sure you select a company that has a good reputation and experience in providing services for larger groups. Also, look for a company that provides different sizes and types of buses to fit your specific needs and requirements.  Consider what will be included like audio and video systems, reclining seats, and air conditioning to make the trip more comfortable, and ask about the availability of snacks and drinks on board.
Final Thoughts on Multi-Generational Extended Family Travel with Charter Bus Services
Traveling with extended family is a wonderful way to create shared memories, bond with relatives, and experience new things together. With charter bus services, you can make the journey stress-free, comfortable, and safe, so you can focus on enjoying your time with your loved ones. Remember to plan ahead, communicate effectively, and select the right bus services to make your trip an unforgettable one.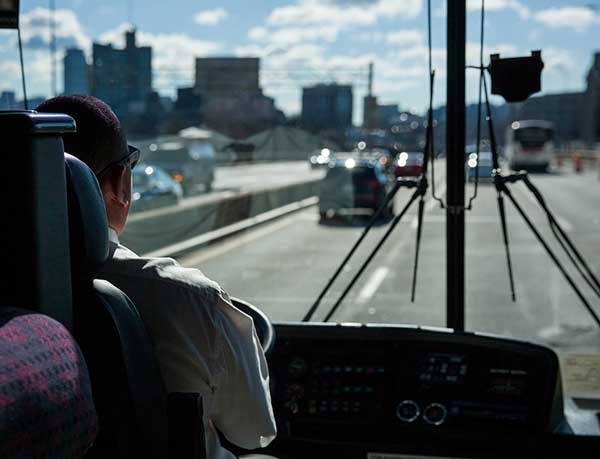 Contact an IMG Motorcoach Company Today to Learn More About Multi-Generational Travel Transportation
Multi-generational extended family travel can be a lot of fun, but it also requires proper planning and logistics to make the trip a success. Charter bus services offer a convenient and cost-effective way to travel with larger groups, allowing you to enjoy the journey and make the most of your time together. By following the tips and best practices outlined above, you can plan an unforgettable family vacation that creates lasting memories and strengthens family bonds. So gather your family members, start planning, and get ready for your next adventure! Get a quote to find out more!