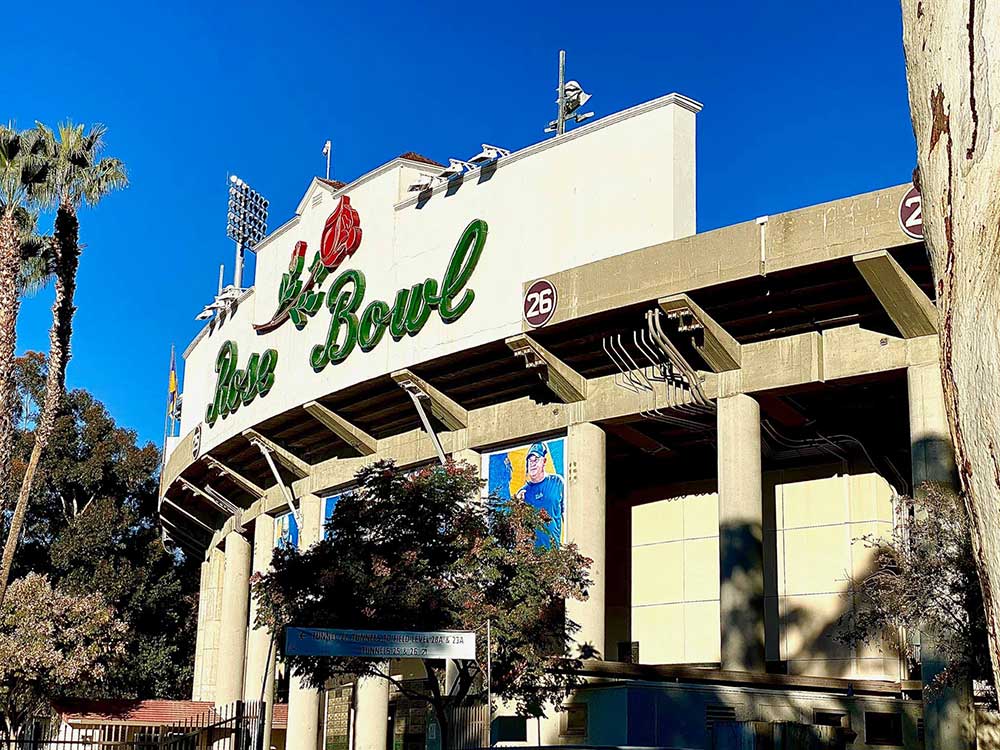 Los Angeles Sports Team Charter Bus Rental
Chartering a bus for your Los Angeles sports team is a great way to get to your game on time and in style. Chartering a bus also reduces the stress of getting to your game on time, as you won't have to worry about traffic or finding parking. Whether your game is across town, in Syracuse, or at nationals across the country we will get you there on time and ready for the big game!
Fill out the Quote Form to book your Sports Team Charter Bus in Los Angeles , or call 888-447-3466
Los Angeles Sports Team Transportation Companies

Los Angeles Fans can Travel in Comfort and Style
For any diehard sports fan, chartering a bus to the next big game is the only way to travel. Not only does it make getting to and from the stadium hassle-free, but it also allows fans to tailgate and bond with fellow supporters before the game. Motorcoaches are an excellent option for larger fan groups, and they come equipped with all of the amenities that you need to have a comfortable journey, including on-board bathrooms and entertainment options. For smaller groups, minibuses or vans may be more appropriate. Whichever type of bus you choose, be sure to book early to ensure that you get the vehicle that best suits your needs.
Plan Your Team's Transportation for the Entire Season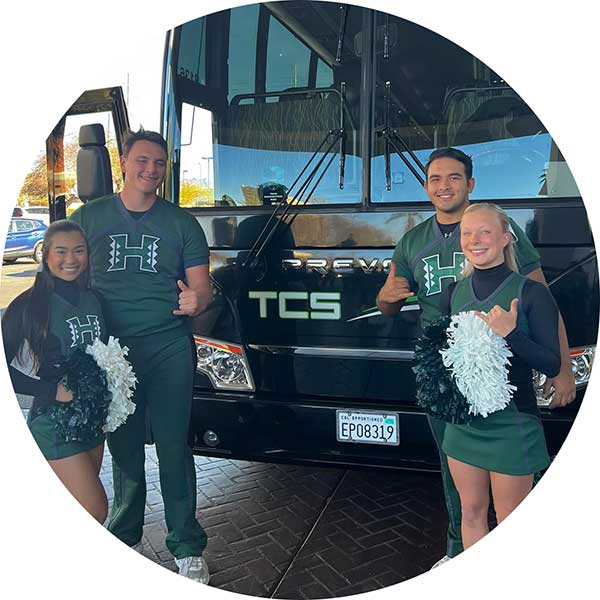 We regularly work with College and Professional teams in the Los Angles area to schedule team shuttles throughout the season. Save yourself the stress and let us help you schedule transportation for the entire season. IMG has members across the country in every major city are ready to get your team and fans to the big game. No matter the size of your team we have the right sized transportation solution for you.
Stress-Free Team Sports Travel in Los Angeles
Charter a bus for your next Los Angeles team sports event! IMG is comprised of top rated charter bus companies in Los Angeles and across North America providing transportation to sports teams in most major cities. We are here to provide you with safe and reliable sports team charter bus rental services no matter the size of your team.

Whether you're looking for a charter bus, shuttle bus, or mini bus, we have the perfect solution for your group's transportation needs. Contact us with your game schedule and number of people traveling with your team to book your charter bus transportation today.