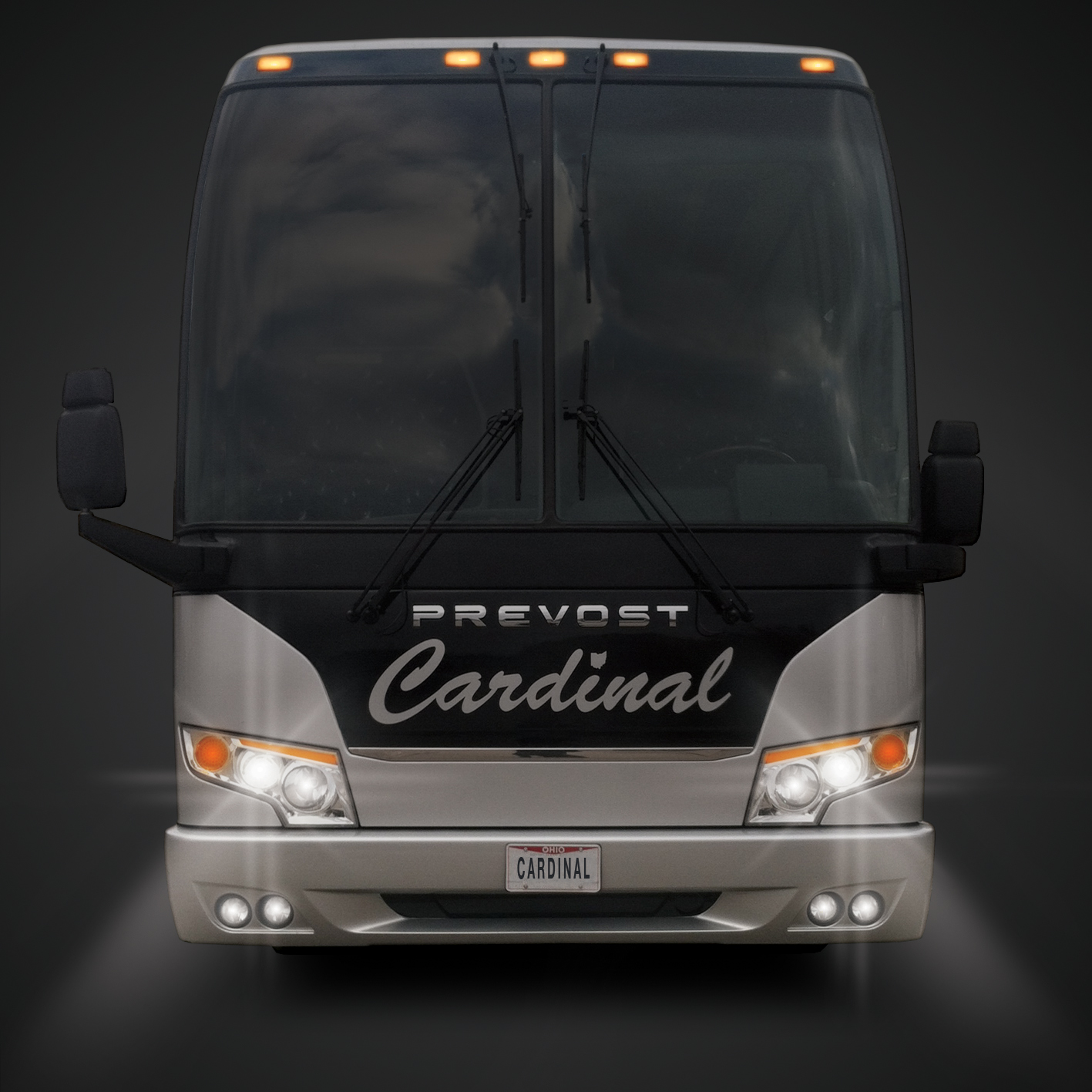 Cardinal Transportation
700 Harrison Drive
Columbus, Ohio  43204
888-636-5466
Website: www.cardinaltrans.com
Email: This email address is being protected from spambots. You need JavaScript enabled to view it.
FAX: 614-274-2600
In business since: 2000

Cardinal Transportation, Ltd. is Central Ohio's premier transportation company. We provide personalized, affordable and safe transportation locally and out of town. So if you are looking for charter services, airport transportation or corporate transportation through Columbus, we will be happy to serve your needs.
More About Cardinal Transportation
Cardinal Transportation is a leading transportation provider in Columbus, Ohio, just outside of downtown, and within five miles of The Ohio State University. The company was founded in 2000, beginning with only three vehicles. Through dedication and careful selection of its employees, Cardinal is proud to have grown into a fleet of over 70 vehicles in the course of twenty-two years. During this time we have received Angie's Super service Award, A+ accreditation from the better business bureau, and are a member in good standing with the American Bus Association, The United Motor Coach Association, and The National Limousine Association. The owner of Cardinal Transportation and its employees brings a vast amount of experience to our customers. This includes continuous partnership with The Ohio State University where the owner began his career. We provide transportation for University travel, including athletics. Cardinal is also a leading corporate transportation provider, and has experience dealing with a vast array of clients, including top executive levels. Our manager also has over twenty-five years of experience in transportation, including University transportation starting with Kent State, The Ohio State University, and the University of Alabama transportation departments. Our drivers and staff are well trained and accustomed to providing service for athletic travel. We are a 24/7 operation, which makes us able to accommodate last minute changes or additions (pending availability). A customer friendly staff member will always be able to take care of your needs. Cardinal is fully licensed and insured with the fleet, management, and employee staffing to accommodate your needs. The President and founder of Cardinal Transportation bring combined experience of 29 years. This experience includes: The Ohio State University in the roles of driver, supervisor, and operations manager, Supervisor for COTA (Central Ohio Transit Authority), followed by the purchase and growth of Cardinal Transportation. The President of the company has been working with Division 1 NCAA athletics and professional teams for 29 years, and Cardinal Transportation has worked with teams for 22 years. These include the big 10 teams, and various non-conference teams that visit The Ohio State University. Cardinal Transportation is located in an office/warehouse complex. We perform all light maintenance on premises, and utilize local providers for heavy maintenance. Our philosophy is to continuously grow in our diligence and dedication to meeting the needs of our customers, so that they can rest assured to have the utmost quality in the services we provide to them. Cardinal Transportation is not a broker. We 100% own the vehicles and our drivers are employees, not contractors. We employ over 100 full and part-time employees. Our drivers are fully licensed and trained hands-on in the field. Most vehicles are equipped with built-in GPS tracking systems (Samsara). Our charter buses are equipped with vehicle event recorders that record front view and passenger view, including the driver. Cardinal Transportation is consistently updating fleets to more modern engines that have less emission. We also monitor, through our tracking devices, vehicle idle time, and have strict policies on when and how long vehicles should be idling. Currently we do not offer any alternatives to diesel fuel. In the past we used bio-diesel fuel, but determined it has increased wear and tear on the engines. Cardinal Transportation has one of the highest standards in the industry for vehicle cleanliness and appearance both inside and out. We have 7 vehicles that are ADA compliant and we also work with other local providers if one of these vehicles were to become inoperable during service hours. Please call us at (614) 274-2500 to discuss your upcoming transportation needs.
Cardinal Transportation - Bus Charter Rental Company