Plan Your Football Trips with Ease: Charter Bus Group Transportation is the Way to Go
Are you a sports team manager or a fan of football looking to plan some trips to catch the games live? With the season just starting, now is the perfect time to start planning.
The good news is that charter bus group transportation makes it easy to plan your football trips, whether you're traveling with the team or a group of friends and fans. Let's explore the benefits of charter bus rental and planning your football trip transportation with ease.
Safety First: Charter bus group transportation is the safest way to transport a large group of people. Not only are the buses equipped with various safety features, but also the drivers are trained professionals with years of experience on the road. Plus, charter buses are regularly inspected to ensure their safety and are equipped with seat belts for all passengers. So, whether you're traveling with the team or a group of fans, you can rest assured of your safety.
Comfortable and Convenient: Charter buses are designed with passenger comfort in mind. They come with reclining seats, plenty of legroom, air conditioning, and restroom facilities on board, which makes them perfect for long trips. Additionally, with a charter bus, you don't have to worry about navigating new destinations, finding parking spots, or enduring long lines at the airport. A charter bus will pick you up at your point of origin, take you to your destination, and bring you back at the end of your trip.
Cost-Effective: One of the most significant benefits of charter bus group transportation is that it's cost-effective. When compared to other modes of transportation, charter buses are the most affordable option for large groups. Not only will you save on gas and parking costs, but also you'll avoid the stress of coordinating multiple cars or flights. Additionally, some charter bus rental companies offer discounts for early booking or multiple trips.
Plan Your Itinerary with Ease: Charter bus group transportation gives you the freedom to plan your itinerary with ease. Whether you want to travel to one game or multiple different locations, a charter bus can help you get there. Plus, the bus rental company will work with you to create a customized itinerary that meets your group's needs and preferences. So, whether you're planning a day trip or a weekend getaway, a charter bus will take you there in comfort and style.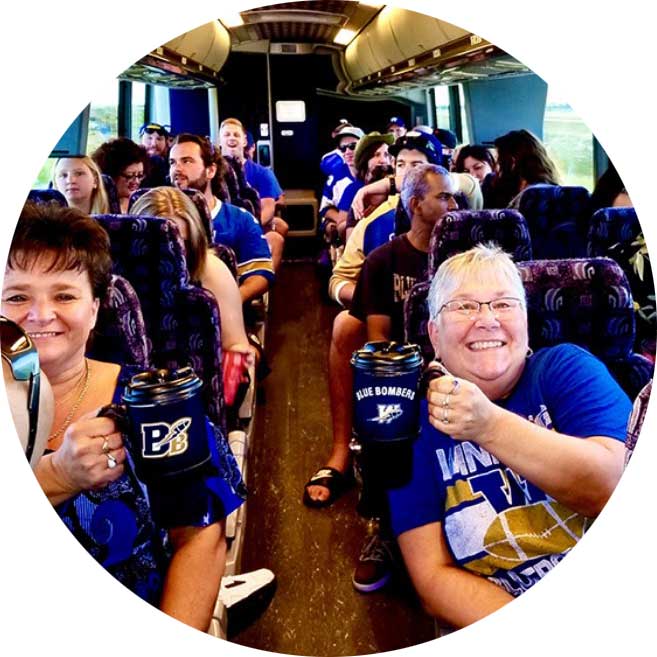 Contact an IMG Motorcoach Company Today to Learn More About Team Sports and Fan Transportation
Planning your football trips should be an exciting and stress-free experience. Charter bus group transportation makes it easy to travel with the team or your group of loyal fans. With its safety, comfort, convenience, cost-effectiveness, and flexibility, charter bus rental is the way to go when planning your football trips. Plan your football trips with ease and make memories that will last a lifetime. Happy traveling!