Start Planning Your Group Travel Now for the Best Holiday Season Ever!
It's never too early to start thinking about the holiday season. In fact, if you want to have the most enjoyable and stress-free holiday season possible, planning ahead is essential.
If you're in charge of organizing travel plans for a school trip, corporate event, or group transportation, it's important to start making arrangements now. One of the best ways to ensure easy and reliable travel is to book with a motorcoach company directly. Learn why planning ahead is crucial, and how booking with a motorcoach company can make travel arrangements a breeze.
Importance of Planning Ahead
The holiday season is one of the busiest times of the year, and it's important to get ahead of the crowd. Flights, rental cars, and hotels sell out quickly during peak travel season, leaving many travelers scrambling – and so do charter bus services. By planning ahead, you'll have more options for travel arrangements, and can make sure you're getting the best prices. You'll also save yourself a lot of stress, as you won't be left scrambling to make last-minute arrangements.
Easy Booking with a Motorcoach Company
When it comes to group travel, booking with a motorcoach company is the easiest and most cost-effective solution. Rather than trying to coordinate multiple cars or rental vans, a motorcoach can fit everyone in one vehicle. Additionally, booking directly with a motorcoach company means you have one point of contact for all your travel needs. This way, you won't have to juggle multiple bookings or worry about different providers not communicating with each other.
Support from Motorcoach Company
Booking with a motorcoach company isn't just easy, it also comes with additional support. Motorcoach companies can help you plan the best routes, find the best rest stops, and provide you with a professional driver to get you to your destination safely. You'll have peace of mind knowing that your group is traveling with an experienced and reliable transportation provider.
Customizable Options
One of the greatest benefits of booking with a motorcoach company is the ability to customize your trip to fit your group's needs. You can choose your pickup and drop-off locations, as well as the times that work best for you. Additionally, motorcoach companies offer a variety of amenities to make your trip more comfortable, such as air conditioning, onboard restrooms, and free Wi-Fi.
Make Your Trip Unforgettable
The holiday season is a time to create unforgettable memories. By booking with a reliable motorcoach company, you can ensure that your trip is smooth and stress-free, leaving you and your group feeling refreshed and energized. You won't have to worry about navigating crowded airports or finding parking at your destination. Instead, you can sit back, relax, and enjoy the ride.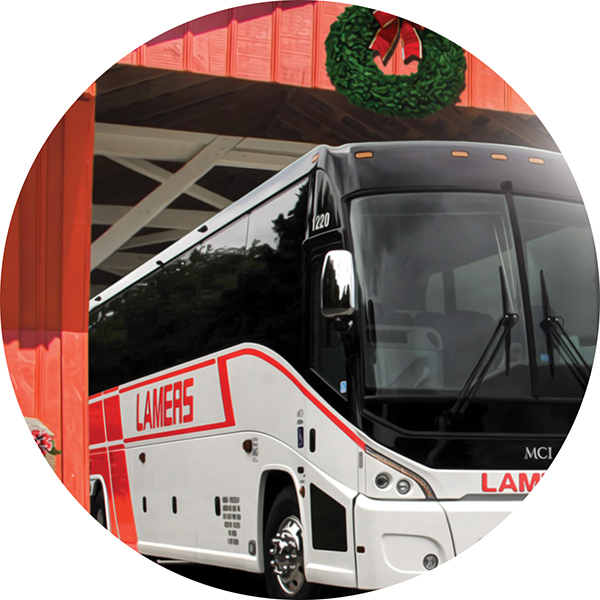 Learn More About Holiday Group Transportation by Contacting an IMG Motorcoach Company Today!
The holiday season is a time to relax, not stress about travel arrangements. By planning ahead and booking with a motorcoach company directly, you'll save yourself time, money, and stress. You'll have a reliable and experienced transportation provider on your side, helping to create the best possible travel experience for you and your group. With customizable options and additional support, there's no easier or more cost-effective way to travel during the holiday season. Start planning today, and make this holiday season your best one yet!