Aug. 31, 2021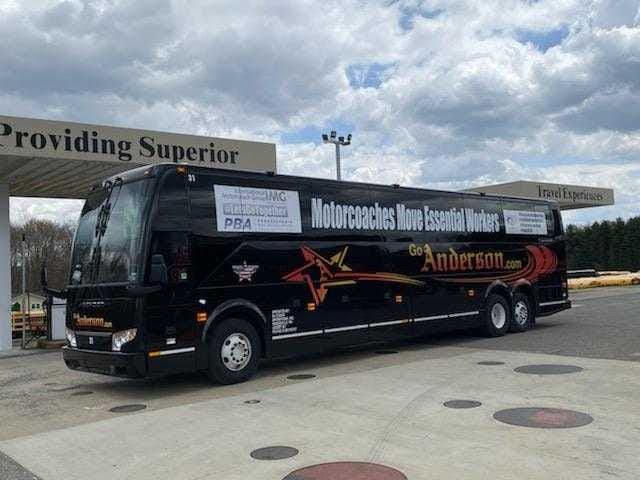 Greenville-based transportation service, Anderson Coach & Travel has announced that it is offering a $1,000 bonus to all employees who show proof of vaccination against COVID-19.
According to the company's Safety Manager, Evan Anderson, this was prompted by the recent FDA approval of the Pfizer vaccine. Company President, Doug Anderson says this bonus is in place to encourage employees to protect themselves, fellow employees, customers and loved ones. Employees have until Monday, Sept. 20 to qualify for this bonus. In order to qualify, employees must have proof of receiving at least the first dose of any of the three COVID-19 vaccinations currently available. "Buses can only keep rolling if people do their part to curb the spread," Doug Anderson said.
The company also has each bus equipped with Clean Care Air Filtration devices, which sanitize the air on buses up to 99.9%. The company has also been following a full cleaning and disinfecting protocol since the start of the pandemic in March of 2020, installed hand sanitizer dispensers on all buses and encourage all bus riders to bring their own masks.
The company's travel plans have been restricted since the pandemic, but services are beginning to come back with Doug Anderson assuring customers that Anderson Coach & Travel will be there for occasions such as weddings, vacations, performances and all of life's milestones.