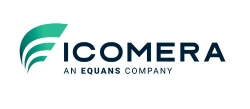 Icomera
6550 Rock Spring Drive
Bethesda, Maryland  20817


More About Icomera
WE ARE READY TO TAKE YOU ON A CONNECTED JOURNEY
Icomera is the world's leading provider of integrated connectivity solutions for trains, trams, buses, and coaches, serving millions of passengers and tens of thousands of onboard systems on a daily basis. We deliver the fastest, most reliable, and most secure internet connection available to a moving vehicle, supporting a wide range of digital applications which increase passenger satisfaction, enhance operational efficiency and improve safety and security.
Onboard Passenger Wi-Fi
We were responsible for developing and deploying the world's first onboard passenger Wi-Fi service in 2003, and over the last two decades have seen it become a standard component of the contemporary passenger experience. In the same period, we've established a track record of consistently identifying and meeting society's future mobile connectivity requirements, developing more than 30 patented technologies as part of our steadfast commitment to innovation.
Mobile Connectivity and Applications Routers
Icomera's centralized platform combines our next-generation mobile connectivity and applications routers, SureWAN™ network aggregation protocol, and ICONIC cloud-based tools to support a wide range of digital applications which increase passenger satisfaction, improve safety, and enhance operational efficiency. 
We have been working with cellular networks and the public transport applications they can support since 2001. In over 20 years of leading the way, we have created many proprietary technologies and algorithms to ensure the service we deliver is state-of-the-art.
Solutions
Industry News
All Aboard America! Holdings Takes on the Connected Journey
Advanced Connectivity Launches Onboard Swarthout Coaches
United for the Motorcoach Industry
Follow Us 
Connect with Icomera North America on LinkedIn