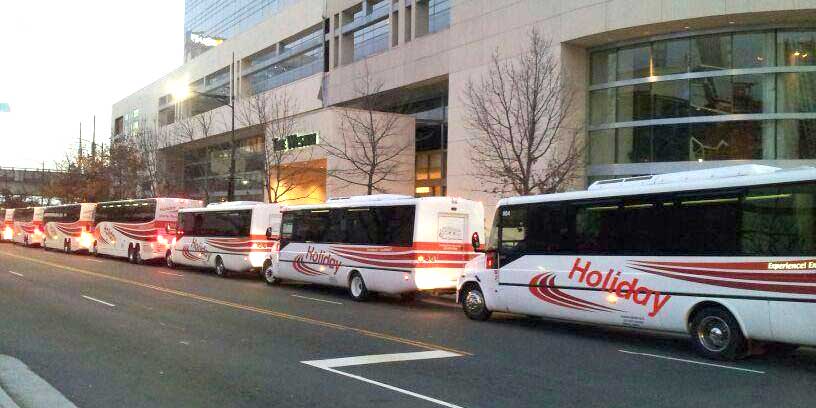 Convention Transportation & Shuttle Services for Groups and Meeting Planners
IMG provides transportation and shuttles for groups traveling to conventions, trade shows, and conferences. We also offer charter bus services to political events across the United States.
Why Should Convention Planners Choose IMG?
Professional Transportation and Shuttle Service for conventions goers is more reliable, not to mention an easier option, than individual rideshare services or rentals. The more stressful transportation is on convention goers the less successful you event will be. IMG is here to help you create a memorable convention with private convention shuttle bus services.
We have the knowledge and experience to help you organize and plan your convention transportation, assuring your attendees get there on time with shuttles from event hotels or designated locations in the area. A professional driver familiar with the route will transport everyone to the convention center helping to make your convention a success! Contact us today to start planning the best transportation for everyone at your event.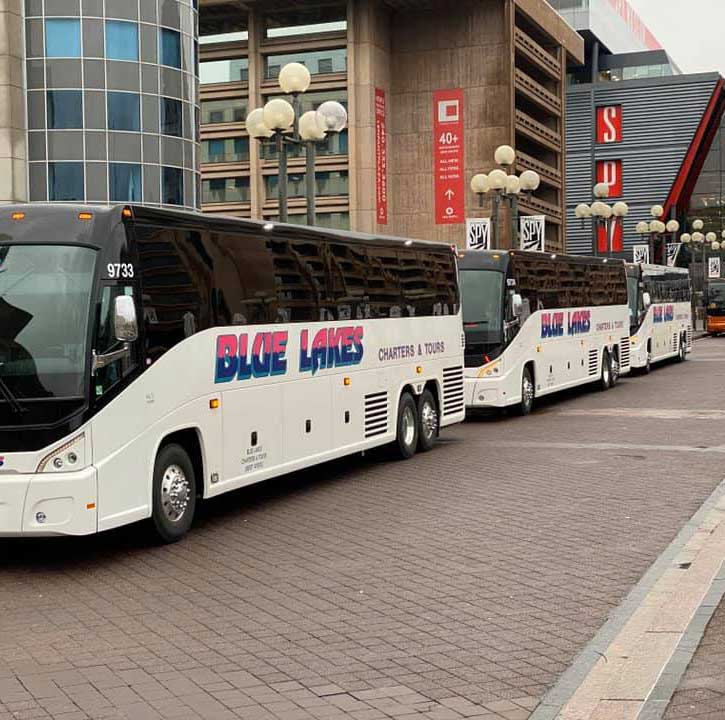 Convention Shuttle Transportation for Businesses - throughout North America
Do your employees attend multiple conventions a year throughout the United States and Canada? IMG companies offer business transportation and convention shuttles in major cities across North America. Especially when traveling to major cities like Los Angeles, New York, Chicago, or Atlanta, a knowledgeable convention transportation provider is a must, who know the ins and outs of congested city traffic. Whether you are a business traveling with a group of employees to a convention or a convention planner we can assist you with your transportation needs across North America.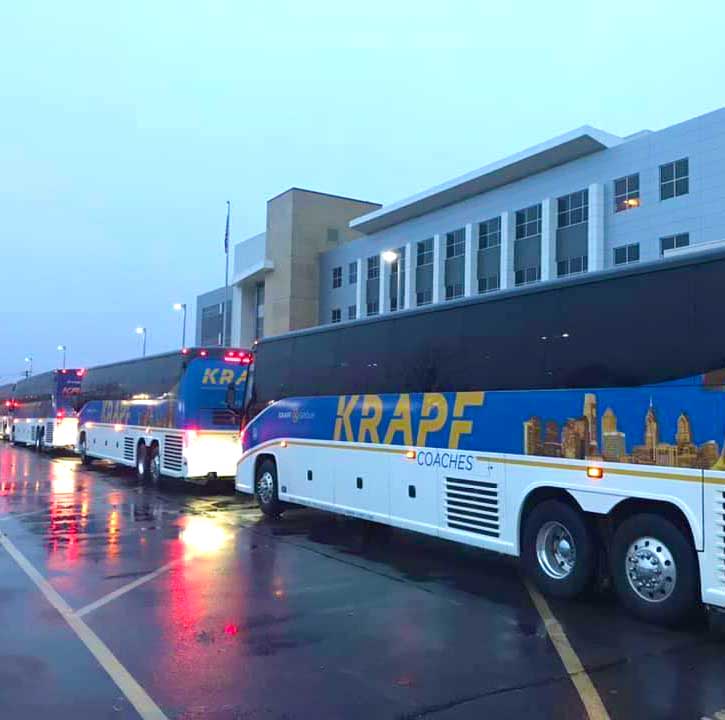 IMG Convention Shuttle Services
IMG companies offer modern convention shuttle vehicles equipped with the features and amenities your team needs to still meet their deadlines, and enjoy the convention at the same time.
Whether you are a small group attending a convention or you are hosting a major convention we have the right transportation solution for you:
Airport Transfers

Hotel Shuttles

VIP Mini Bus Services

Convention Center Shuttles

Transportation for Groups Tours, Sightseeing, and Dining

Shuttles to offsite Events
Convention Shuttle Vehicle options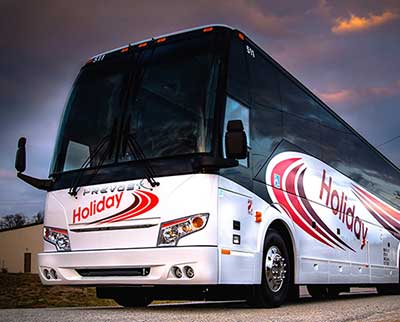 A motorcoach bus is the ideal convention shuttle vehicle and the most efficient way for groups up to 56 employees to travel to and from the convention. Motorcoach buses include WiFi, power outlets, and auxiliary hookups to keep your team connected.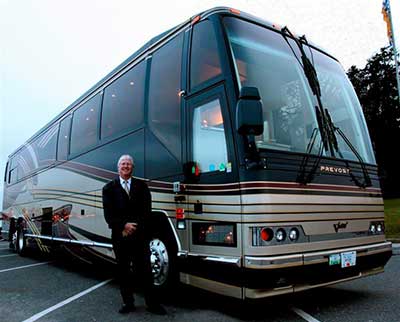 Executive coaches are an ideal option for groups in needing luxury convention shuttle services. Each executive coach bus includes quality seating, a restroom, Wi-Fi, power outlets, and auxiliary hookups.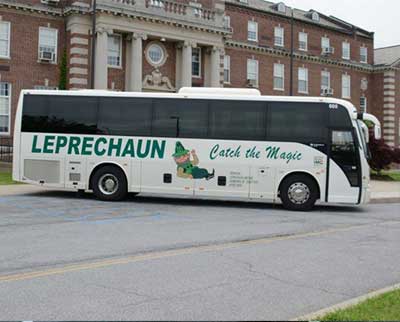 The Mid-Sized Motorcoach is perfect for a small to medium sized business group that would still like the amenities of a full-sized motorcoach for convention shuttle services.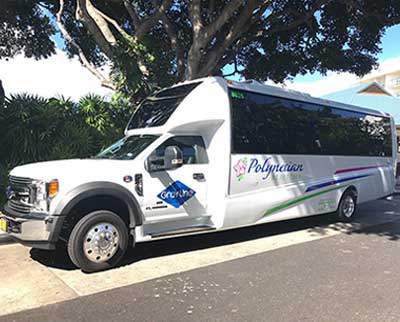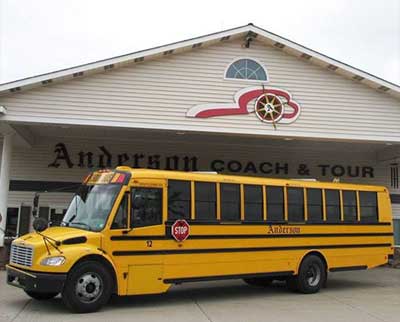 The school bus is the most cost effective option for convention transportation. They're affordable, reliable and efficient at transporting large groups of people to and from convention events.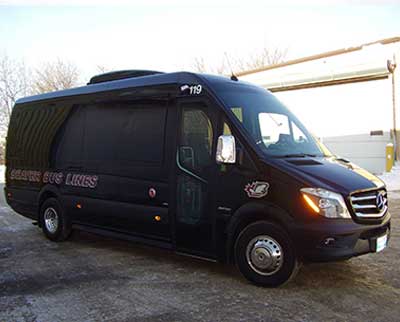 Luxury Sprinter Van
Sprinter vans are Ideal for picking up small groups from the airport as they arrive for the convention. They are also perfect for VIP transportation as well.
Our Expert Staff Are Ready to Help!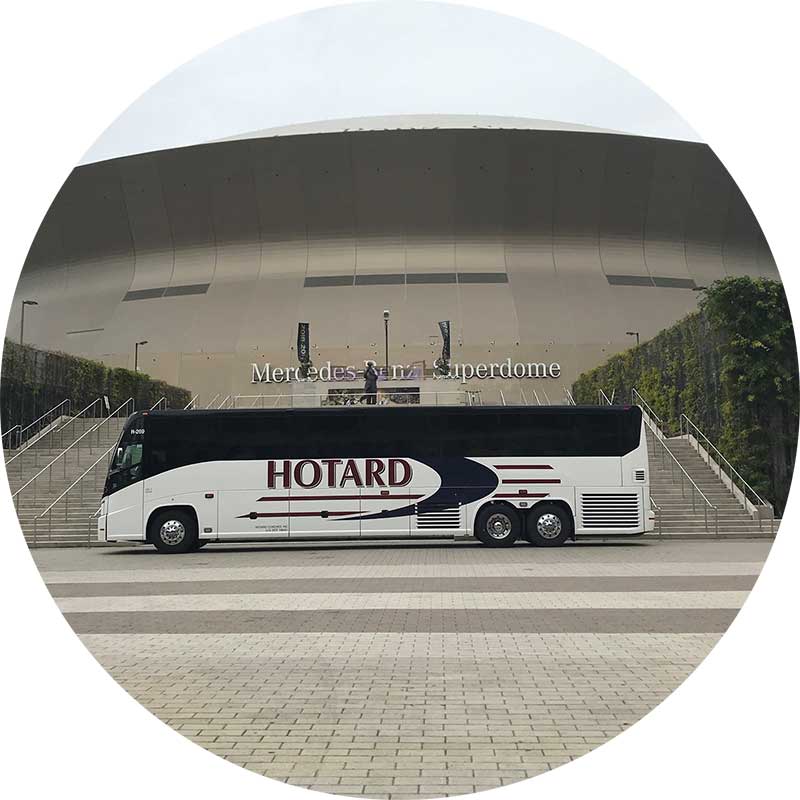 Our professional teams have years of experience providing stress-free travel no matter the size of your event. We have the knowledge and experience to make your convention experience second to none.We take pride in providing the best services to our customers and offering competitive pricing.

Contact us with your itinerary and special accommodations and together we will  start planning the best transportation options for everyone at your next convention! Send us your trip details today